Do you want to know what's going on in the East Idaho business scene? We have what you need. Here's a look at this week's economic news across the valley.
BIZ BRIEF
IDAHO FALLS
New photo printing store opens in Idaho Falls just in time for the holiday season
IDAHO FALLS – As the holiday season approaches, there's a good chance you want to film an occasion.
Pic-N-Go, a new photo printing service, quietly opened on November 2 at 625 1st Street in Idaho Falls.
Owner Jeffrey Olsen told EastIdahoNews.com that the company prints photos and images in any size and on any surface imaginable: canvas, metallic prints, vinyl, shirts, jackets, hats, mugs, pens, stickers, vehicles and more.
One of the things she's most excited about this month is a souvenir license plate for veterans. Veterans can put an image of a ribbon holder, their years of service and rank on a license plate, and Olsen and his team will put it on a stand to display it.
"I'm a 34 year old veteran, and for Veterans Day I'm giving away for the whole month now… you can go online and download the image (for the license plate) or come into the store." . We'll take the image and do it while you wait, "says Olsen.
While other similar businesses can be found in the area, Olsen says what sets him apart is the personal connection to customers and their ability to provide same-day service.
"You can order things online and wait a week or two to get them, or you can order online here and pick them up today. You can also pick it up the same day, "he says.
Olsen says all of his printers are new and he just bought a new $ 10,000 printer that no other company in eastern Idaho uses.
Olsen debuted 32 years ago when he opened Video master, a slide and video transfer company located two doors down from Pic-N-Go. Photo restorations were a popular service for customers, says Olsen, but he had to send them to Sam's Club to print them.
The Sam's Club eventually stopped printing photos, so Olsen decided to open his own photo printing shop.
"For convenience and cost, our prices are better (than competing companies)," says Olsen.
Olsen is a passionate filmmaker and writer. He has produced work for many different clients, including a music video for the local group Quiet Nights Quartet and a film project for local filmmaker Spencer Woodhouse.
Olsen also has volumes of unreleased scripts and novels.
"I can make up a story and make it pretty believable," says Olsen. "I started writing when I was a kid. I have a lot of short stories that I wrote.
It remains to be seen whether any of his works will be published. Olsen says serving customers keeps him quite busy and prefers to stay out of the limelight.
Over the years he has collected a lot of old movie and recording equipment and enjoys tinkering with technology. See part of his collection in the video player above.
The majority of the work he does at Video Master involves filming wedding and funeral videos. It also edits and digitizes personal videos for clients. His clientele is national and he says it's gratifying to help them capture their memories.
"I have a plan. I shoot it. I edit it. I create it, and you watch it at your reception. Just to see the tears and laughter, it's invigorating for me to see that.
Business has been fairly slow, he said, but he expects things to pick up in the coming weeks.
"I thought we would have a lot more customers, but I don't think the word really got around," says Olsen.
While he would love to expand Pic-N-Go or Video Master, Olsen says his ultimate goal is to help others be successful.
Pic-N-Go is open 9 a.m. to 5 p.m. Monday through Friday. Visit the website Where Facebook page for more information.
BITS BIZ
Pocatello insurance company has a new deputy branch manager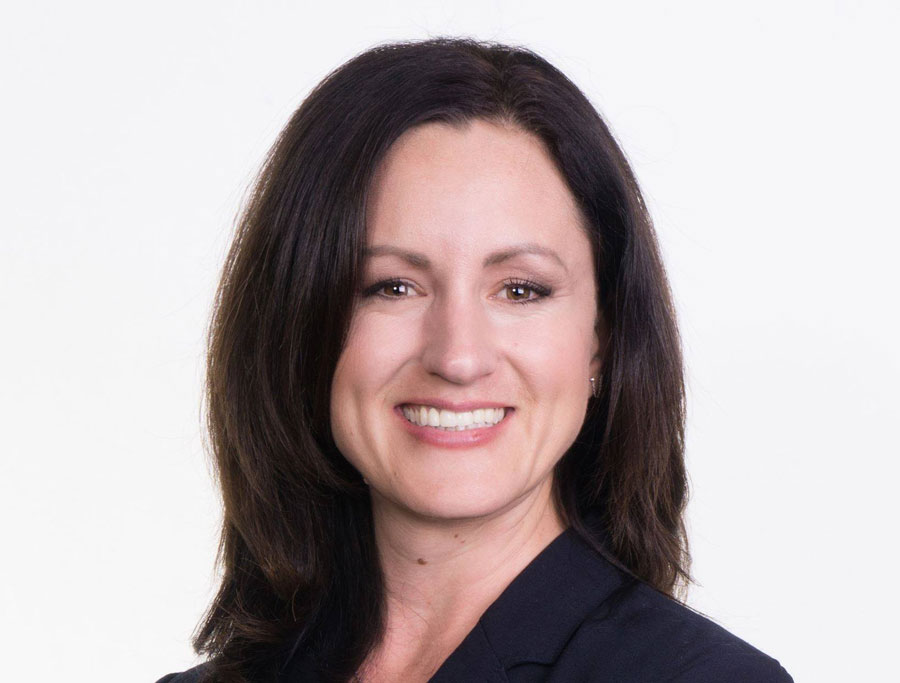 POCATELLO – AmeriTitle Escrow Officer Annette Baumeister has been promoted to Deputy Director of AmeriTitle's Pocatello branch. In addition to providing clients with exceptional escrow services, Annette will now be involved in the day-to-day operational management of AmeriTitle Pocatello. In this role, Annette will work closely with and report directly to Branch Manager / Escrow Agent Thai Ayre, while also being involved in the AmeriTitle Idaho State Leadership Group. Baumeister has been with AmeriTitle for three years and has over 10 years of professional business administration experience. She is originally from Idaho and is active in the Pocatello and Chubbuck community. She is president of the Chubbuck Development Authority and a member of the board of directors of Bannock Development Corporation and most recently served on the Chubbuck City Council. When not doing real estate deals or volunteering in the community, Baumeister enjoys spending time with her husband, Jon, and their children, Evan, Briana and Hayden.
Shoshone-Bannock Hotel Hosts Annual Veterans Day Flag Raising Ceremony
FORT HALL – The Shoshone-Bannock Casino Hotel hosted a small flag raising ceremony in front of the casino property on Wednesday. Just under 30 people joined veteran military employees as they hoisted flags of the United States of America, the state of Idaho and the Shoshone-Bannock tribes. The short program was designed as a way for team members at the Shoshone-Bannock Casino hotel to honor their colleagues who have served in the military. Interim CEO Colista Eagle kicked off the program with a few remarks. Shoshone-Bannock Tribal Council Chairman Devon Boyer then thanked all honored service members and veterans. Council Member Lee Juan Tyler led the crowd in prayer as guests faced east to recognize the sunrise and the many blessings upon those servicemen who serve with honor. The flags were hoisted on the song "To the Colors". Refreshments were served.
Local utility named one of Idaho's top 100 private companies
ASHTON – Fall River Electric Cooperative has been named one of Idaho's Top 100 Private Companies. The recent recognition came as part of the Idaho Statesman's annual survey of Idaho's Top Performing Private Companies, compiled by international accounting firm KPMG. Fall River Electric was ranked No. 86 and was the only electric utility in the Top 100. Fall River Electric was one of 13 private companies based in eastern Idaho that made the list this year. The top five include WinCo, Simplot, Blue Cross, Jackson Foods, and Melaleuca.
SPOTLIGHT ON SMALL BUSINESS
REXBOURG
Owner of a costume design business hoping to create a new mascot for Pocatello High School
REXBURG – As the process of selecting Pocatello's new high school mascot continues, a local business owner is hoping to design it.
Ann Stokes is the owner of Felistellar Studios, a mascot design company in Rexburg.
"Fur suits are another name for them. It is a form of cosplay for some. For others, it's about marketing or school pride, "Stokes told EastIdahoNews.com.
CLICK HERE TO READ THE FULL STORY.
IN CASE YOU MISS IT …
Santa arrives at a local business to launch an annual event for shoppers
Teams begin construction of the new Maverik in Pocatello
Soda Tsunami reopens in Idaho Falls under new owner
Korean barbecue restaurant opens in Idaho Falls next week